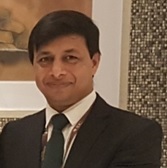 Mr. Vinay Gupta
Head Data Analytics & Business Excellence at Suzlon Group
"Award winning & accomplished Digital Transformation Leader (27+ years of experience) with strong leadership, management and hands-on technical skills in achieving business objectives. Presently, leading teams for Digitalization & Analytics transformation program of 17GW+ Renewable Energy operations (spread across across 6 continents) at SUZLON Energy Limited, India's largest renewable energy company. A thought leader in the field of AI, ML, Predictive Analytics, Enterprise IT, IT Infra, ERP, Big Data Eco-system, IIoT systems, Smart Grid operations and Lean Six Sigma, with strong focus on monetizing strategies."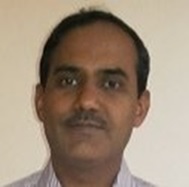 Mr. Hemant Joshi
Head Data Office & Delivery Head BFSI Business Analytics at Tata Consultancy Services
24+ yrs. exp.As the Delivery Head for BFSI Business Analytics, I am responsible for ensuring high quality delivery across all our analytics engagements, managing customer relationships and creating a platform for learning and growth for all our associates across these engagements. I manage the P&L for this subunit and am responsible for the revenue growth for the unit.
Specialties: Business Analytics, Hadoop / Spark, Neo4J, RDBMS (Oracle, Sybase, MSSQL Server), ETL (Talend/ Informatica/Sqoop) , Visualization (Qlik/Tableau/BO/ MSAS 2000), Scripting (Perl, Shell Scripting), Management (Project / Program / Product management) .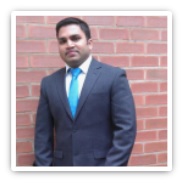 Mr. Rupesh Shivsharan
"FCCM - Financial Crime Compliance Management, Mantas consultant for Oracle Financial Services Software
13+ years of experienced in developing data driven solutions to drive business results. Enjoy solving complex problems and applying machine learning and data science techniques in new areas. Created practical predictive models with statistical and machine learning methods including decision tree, random forests, generalized linear models (logistic regression) and cluster analysis to solve business problems."






Mr. Yogesh Kulkarni
Principal Architect – CTO Icertis
16+ years in CAD/Engineering software development, in various capacities, including R & D group/site manager. Got Masters and Doctoral degrees in Mechanical Engineering (specialization: Geometric Modeling Algorithms).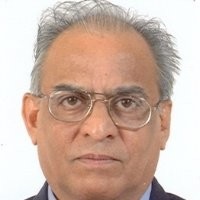 Mr. Shrikant Marathe
X Director Design at ARAI(Automotive Research Association of India)