Online Cyber Security Certification
Online Cyber Security Certification
Be aware,be secure!!
Jointly Delivered by
Seema Dixit
What's included :
Mobile Support
Discussion Forum
Course Certificate
Quiz

What Is Cyber Security Course
The online cyber security certification course is designed to increase the awareness of different types of threats, attacks, and cybercrimes on the internet. This course is highly recommended amongst the available cyber security courses in India. The cyber security certification training opens its doors to various career opportunities. Learn cyber security online by a professional trainer who has more than 10 years of experience in conducting training in security domains like network security, ethical hacking, penetration testing, and cybersecurity and get certified from edu plus now, Pune.
Introduction To Cyber Security Course
The cyber security online course has been constituted for educational purposes only. The online cyber security classes start off with the basics of operating system, networking and virtualization, and then introduce you to various security threats and attacks. You will then be provided with the knowledge to protect your privacy and security on the internet. You will also learn how to secure your data using various tools and techniques.
The course further covers simple data backup, restore, and recovery techniques. You will also learn how to securely use your computer while connecting to the internet by using proper browser security settings and personal firewall. This course prepares you to build your career in the cyber security field.
Key Features Of The Cyber Security Course
Mentorship by one of the best in business, Seema Dixit.
One of the best cyber security courses in Pune that provides online classes and seamless EMI options.
Course awarded by edu plus now, Pune.
Who Will Benefit From The Cyber Security Training Course ?
This cyber security certification training course is for employees in a company who want to be trained on how to protect their sensitive customer data and network from hackers.
This course is ideal for employees who need to be trained as part of the annual Cyber Security Awareness Training requirements.
Anyone who uses a computer or smartphone with an internet connection and wants to be secured from the cyber world.
Someone who wants to be able to browse the internet securely without being tracked by marketing companies.
Anyone who wants to build a career in the domain of information security or cyber security.
Tools Covered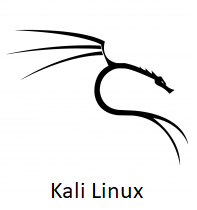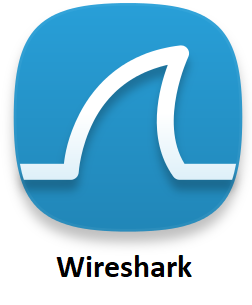 Learning Outcomes
Students will learn basics of Operating System, Networking, Ethical Hacking, Information Security and Operating System hardening techniques.
Assessment
| Type | Weightage % |
| --- | --- |
| Content | 100% |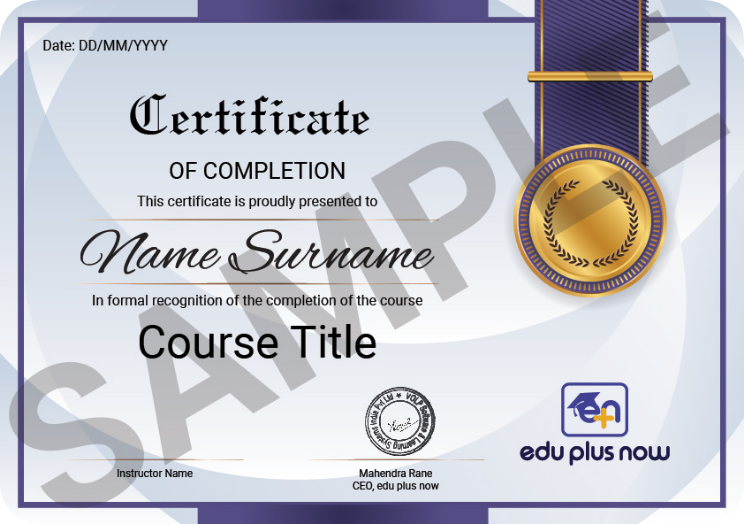 What our learners have to say about us!
Course Fees : 3,300
(+GST)
Indepth Coverage of Virtualization and Basic Networking.
Indepth Coverage of Ethical Hacking.
Indepth Coverage of Data/Information Security, Window Security.
Hands on Assignments.
Why edu plus now
Industry-Ready Courses
Learn industry-relevant skills that'll make your resume stand out and ensure you're ready to tackle the job market.
Flexible Learning
Access online learning resources anywhere, anytime to gain valuable skills and transform your life in meaningful ways.
Qualified Instructors
Connect with experts and qualified instructors from reputed universities to stay on top of the ever-evolving future of work.
Adavanced study plans
Learn complex technical skills with videos, quizzes and assignments to develop your career and build towards a degree.
Focus on target
Select the best online courses in India that are not only informative and helpful to your long-term career goals but also help close the skill gap in the industry.
Knowledge Platform
Take advantage of a complete in-built environment for programming and get hands-on experience to solve real-world problems practically.
About the Instructor


Seema Dixit

16 Years Of Experience

Freelancer

Seema Dixit has over 16 years of experience in conducting training. She has trained more than 2000 students and professionals on various technologies like computer Networking, Operating System, Network Security, Ethical Hacking and Penetration Testing, Amazon Cloud Computing and Cybersecurity. She also has more than 10 years of experience in conducting training in security domains like Network Security, Ethical Hacking, Penetration Testing and Cybersecurity. She is Lead Security Trainer and Senior Security Analyst in IQSPL Pvt. Ltd., Pune and a Freelance trainer in Microsoft Server and Cisco Technologies, Amazon Cloud Computing, Ethical Hacking and Penetration Testing, and Cybersecurity.